So, yo! While cleaning out some storage boxes, I came across a dozen old NG calendars. I was gonna recycle them but then thought to myself "self, maybe some diehard ng fans would want them for nostalgia/collecting reasons... or just because the art is awesome!" Figured it couldn't hurt to ask, so if you'd like one (or if there aren't a lot of takers, more than one), leave a comment (include year/order if you have a preference) and I'll send 'em off. If there ends up being more demand than supply, I'll randomly draw names. I'll leave this up until Saturday, Nov. 28th.
Please note that most of them we're 'flawed' due to bad folding/stapling/drilling/etc. But they're free, so...
There are:
2 - 2010
4 - 2011
6 - 2012
The 2010 dates will be valid agin in 2021. 2011 will be valid in 2022, and 2012 will be good in 2040. So it still counts as recycling, right?!
Fronts: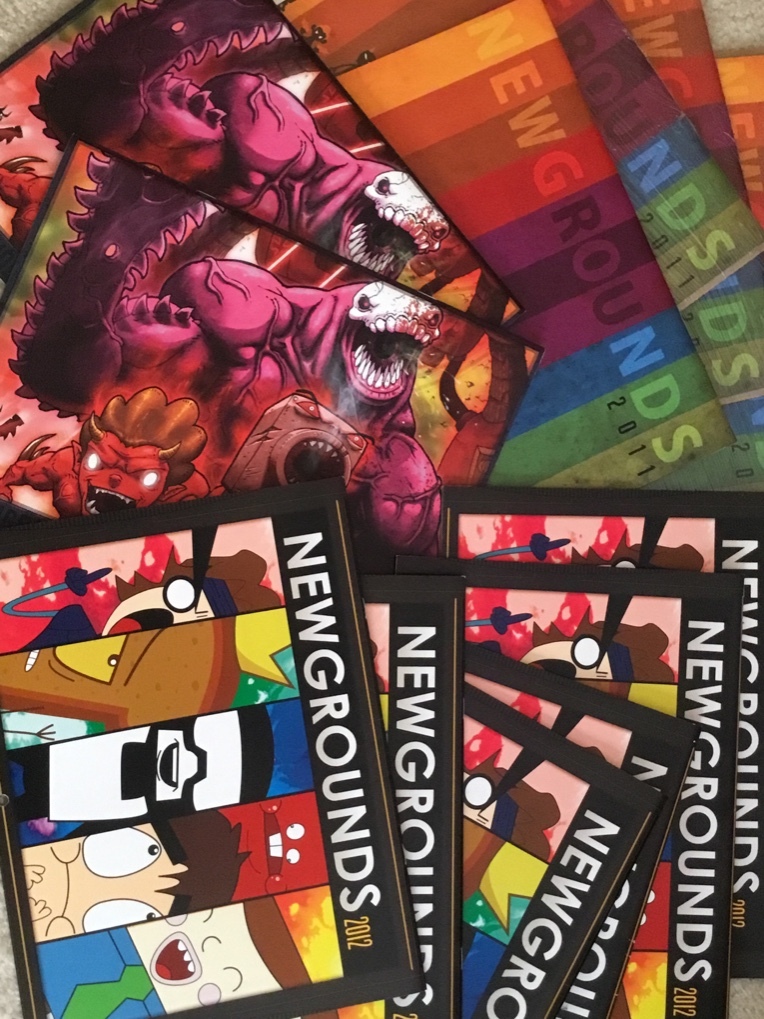 2010 Back: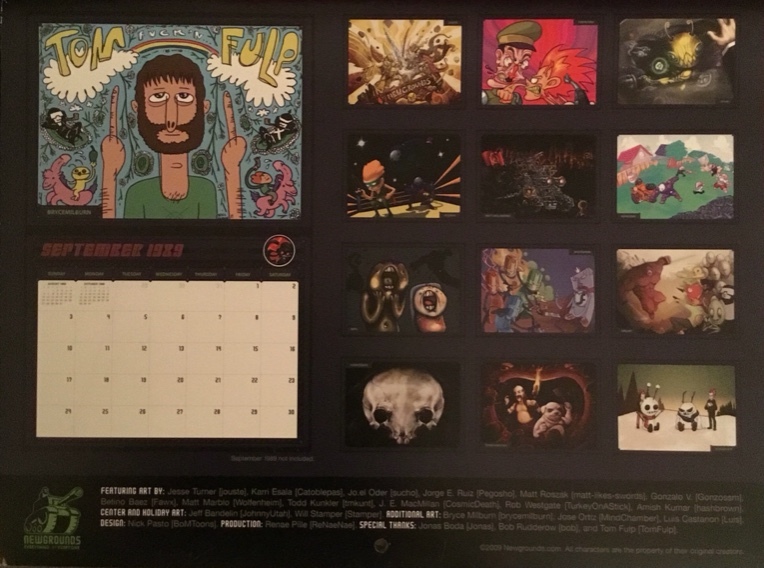 2011 Back: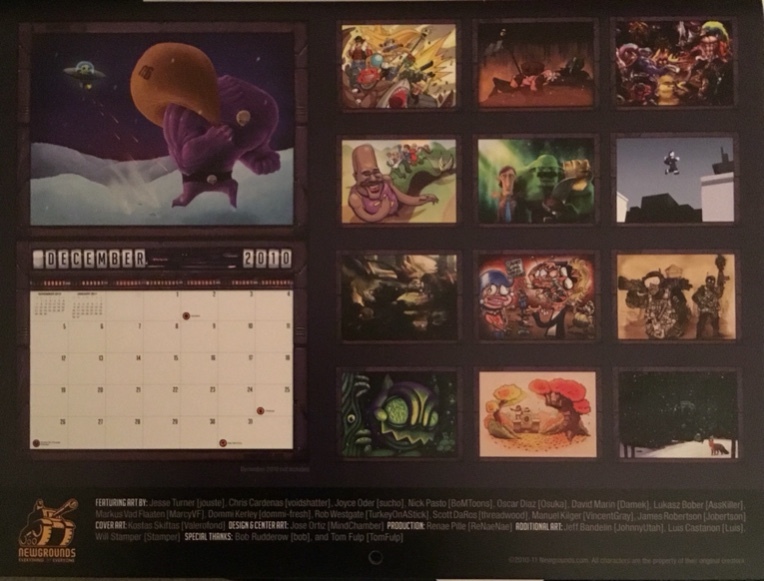 2012 Back: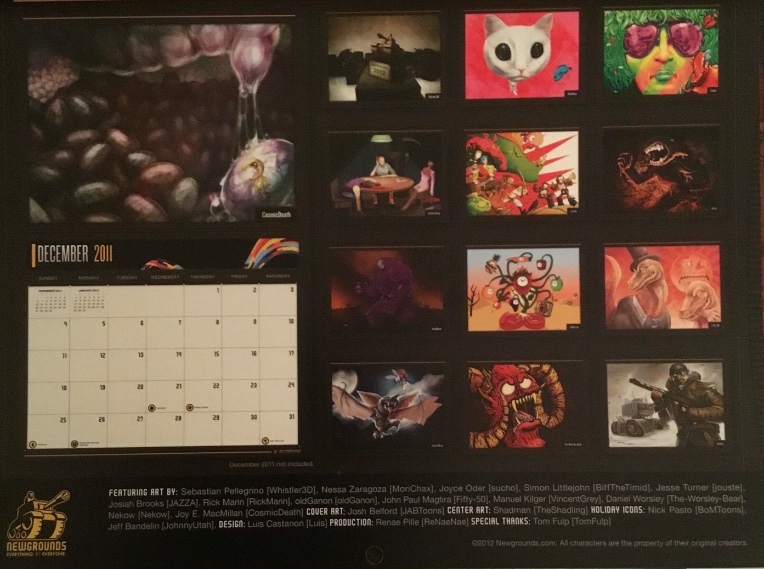 Center spread 12x18 'posters' (Left: 2010, Center: 2012, Right: 2011)